Quality assurance with visualization of production data, developed along-side your R&D team.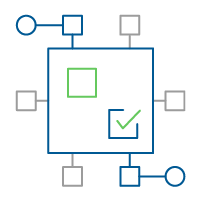 What is a PCB Test System?
A PCB Test System is a specific test system for production testing of printed circuit boards (PCB). For products including PCBs it's important to test each board to ensure product quality.
Our PCB Test Systems for functional testing, make sure that the board is working correctly. In the test system software is flashed, electrical signals are measured and LED performance can be evaluated. All tests have to pass for the product to pass.
We develop a customized test system, based on our platform, for your board. We integrate real-time process monitoring, enabling visualization of your test. It will make it easy for you to quickly identify production performance problems.
PCB TEST SYSTEMS

FROM US ARE
Built on a proven hardware and software platform

Compact and robust

Accurate and reliable

Include real-time process monitoring

Intuitive and easy to use
TEST RIGS EXAMPLES:
Mechanical and electrical

Long duration and stress

Hardware in the Loop (HIL)

Inspection using camera or other optical sensors

Flow, temperature, pressure and leakage

Conductivity, humidity

and many more…
Benefits with a PCB Test System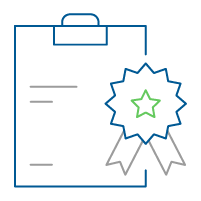 Each produced unit is quality assured. Developing the test system in parallel with the electronics enables design evaluation as well. This will lead to much better products.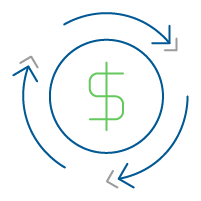 Automated testing saves production time, reducing the manufacturing cost. By an agile approach throughout the development process, design errors can be found earlier, reducing the development cost.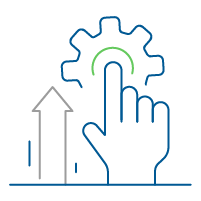 By owning your test system, you will take control of your quality assurance. We develop systems according to your needs, to be used at the manufacturing site. Remote monitoring gives insight and enables optimizations.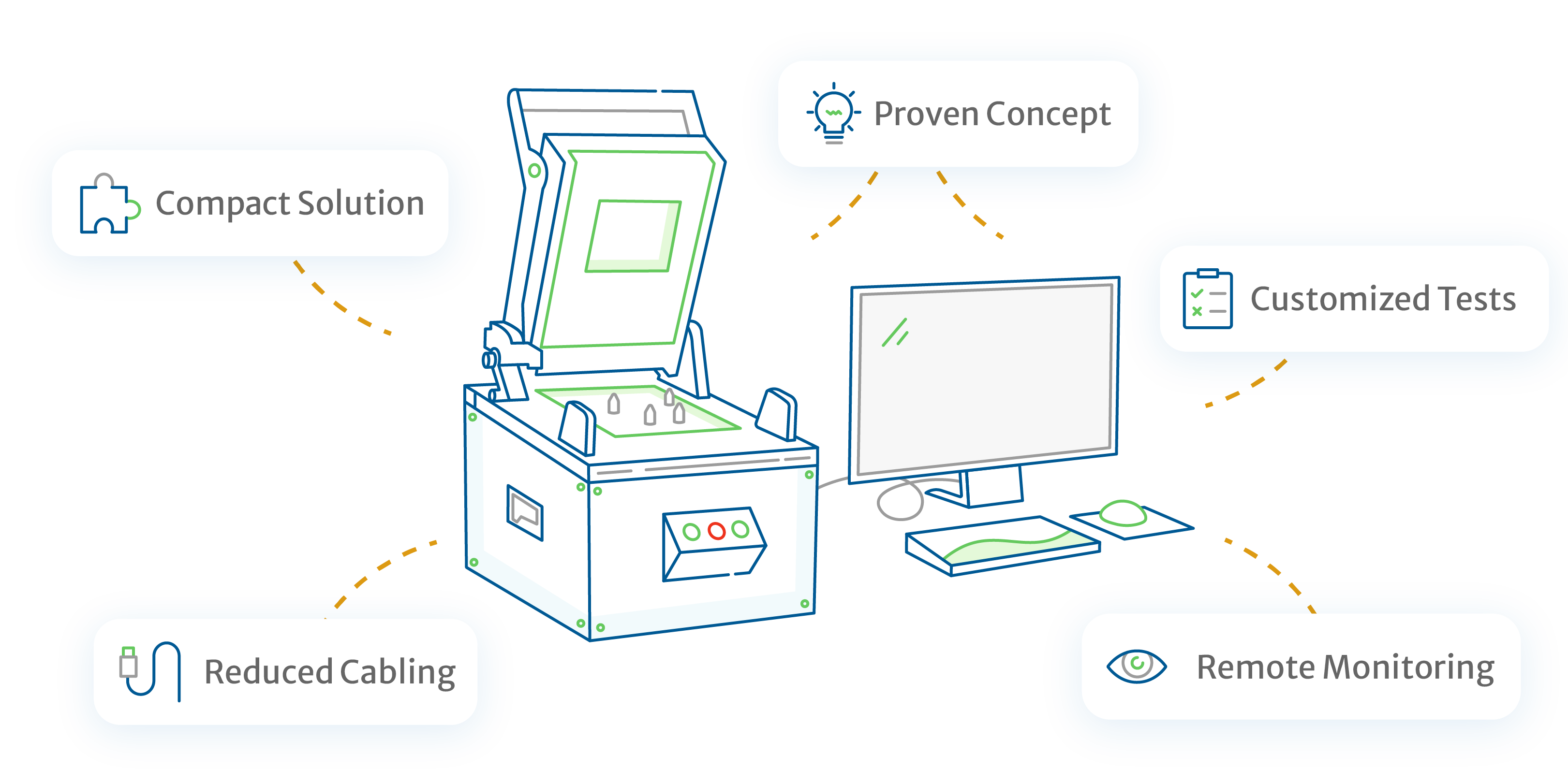 DVel has developed a concept for delivering PCB test systems quickly and with high quality. We develop and integrate mechanics, electronics, instruments, and software by known principles. Our platform provides robust and scalable test systems for electronic devices.
By use of a customized test PCB, our system becomes very compact, eliminating the need for long wires, which makes the system more cost-efficient. Customer-specific solutions are added on the test PCB. For example, muxes, microampere measurements, different interfaces or anything specific to your product. 
We make sure that the solution is tailored to your needs to make sure all your requirements are met. We perform electronics measurements, test your PCB and provide feedback with suggestions for improvements during the process.
Examples of PCB Test Systems
Securing the Safety of Hövding's Bicycle Helmet
Hövding, the world's first manufacturer of airbag bicycle helmets, choose DVel's solution for a new PCB production test system for Hövding's next generation of electronics.
DVel's concept for PCB Test Systems, with a system handling the general parts and customization of the PCB specific parts, was well suited for Hövding's needs with securing safety as a main goal.  
A close cooperation successfully resulted in a test system that has an extremely compact footprint, with no external instruments and cabling, except for a monitor. As all the instruments are integrated in the fixture, the system is plug and play ready and can easily be transported without any post-transport assembly.
"It has been a pleasure working with DVel's team in the development of our new test system. Their technical skills, flexibility and high quality of work matched our needs very well."
Per Grönvall, Director of Operations and Development, Hövding
Other customers within PCB Test Systems