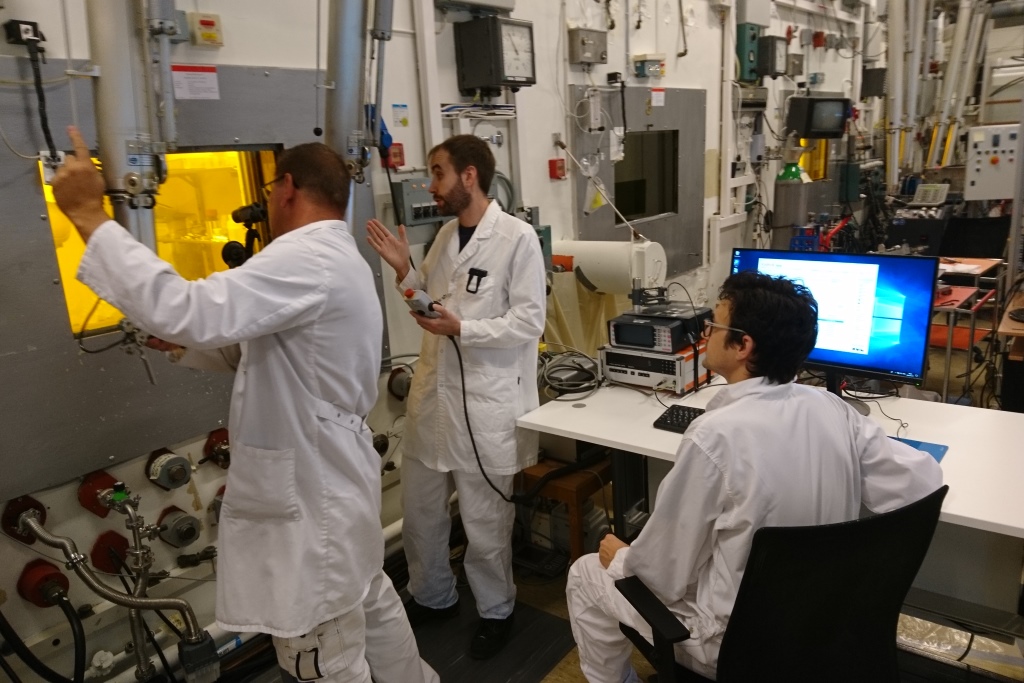 In 2018, Studsvik chose to go outside the group and purchase the service of two newer, more modern measurement systems. DVel gained the trust, as they specialize in developing tests and measurement systems.
"Both we and the customer are satisfied with the delivery. We managed to live up to their expectations and were also able to implement some bonus improvements ", says Rikard Wellander, project manager DVel.
The nuclear technology company Studsvik identified a need to develop new measurement systems as it was difficult to find spare parts and software for the existing systems. After searching for suitable suppliers, they came in contact with DVel, which has cutting-edge expertise in measurement technology.
"We wanted to work with a Swedish company to minimize language confusion, have closeness in communication, be able to meet face-to-face early and often. The choice fell on DVel and we have never regretted it ", says Niklas Snis, laboratory manager at Studsvik.
Modern and future-proof system
DVel runs projects all the way from developing a requirements specification and technical solution, to commissioning the finished product. The previous systems Studsvik had contained parts from the 80s that were no longer in production. Therefore, DVel ensured early on that the new measurement systems would be modern and future-proof.
"As the systems are built modularly, there is the possibility of expanding or rebuilding the systems in the future," says Rickard Wellander, DVel.
Advantages of the systems
Since Studsvik and DVel from the beginning placed great focus on user-friendliness, this has led to new systems that the operators like to use.
"Measurement systems are very advanced, but the operator interfaces are adapted to the level of knowledge of the operators. Measurement times have dropped and we believe that the equipment is future-proof for at least 20 years. Given the good result and the delivery, there are great opportunities that we hire DVel also in the future ", concludes Niklas Snis, Studsvik.
Read more about the project in our case study.