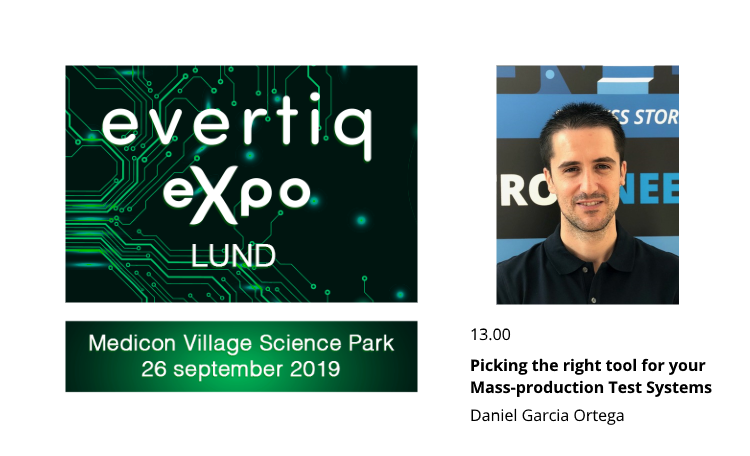 Evertiq (Electronics Vertical Intelligence) is a news network for the global Electronics Design and Manufacturing Supply Chain. The Expo in Lund is hosting a lot of exhibitors with products and services for the electronics industry.
Besides the exhibition there are many interesting presentations. Don't miss the following presentation by one of our experts in production test systems.
13.00 – 13.30
Picking the right tool for your Mass-production Test Systems
Engineers can generally agree on the high importance of the adage "pick the right tool for the job". Using the wrong tool will waste time and compromise quality, whereas the right tool can deliver the correct result in a fraction of the time with a higher cover of the requirements. Picking the right tool for the job is much easier said than done, specifically when it comes to navigating and evaluating the many available options at the market. This presentation will cover common selection criteria to help you narrow in on the best choice for developing and designing the hardware and the software for your test equipment.