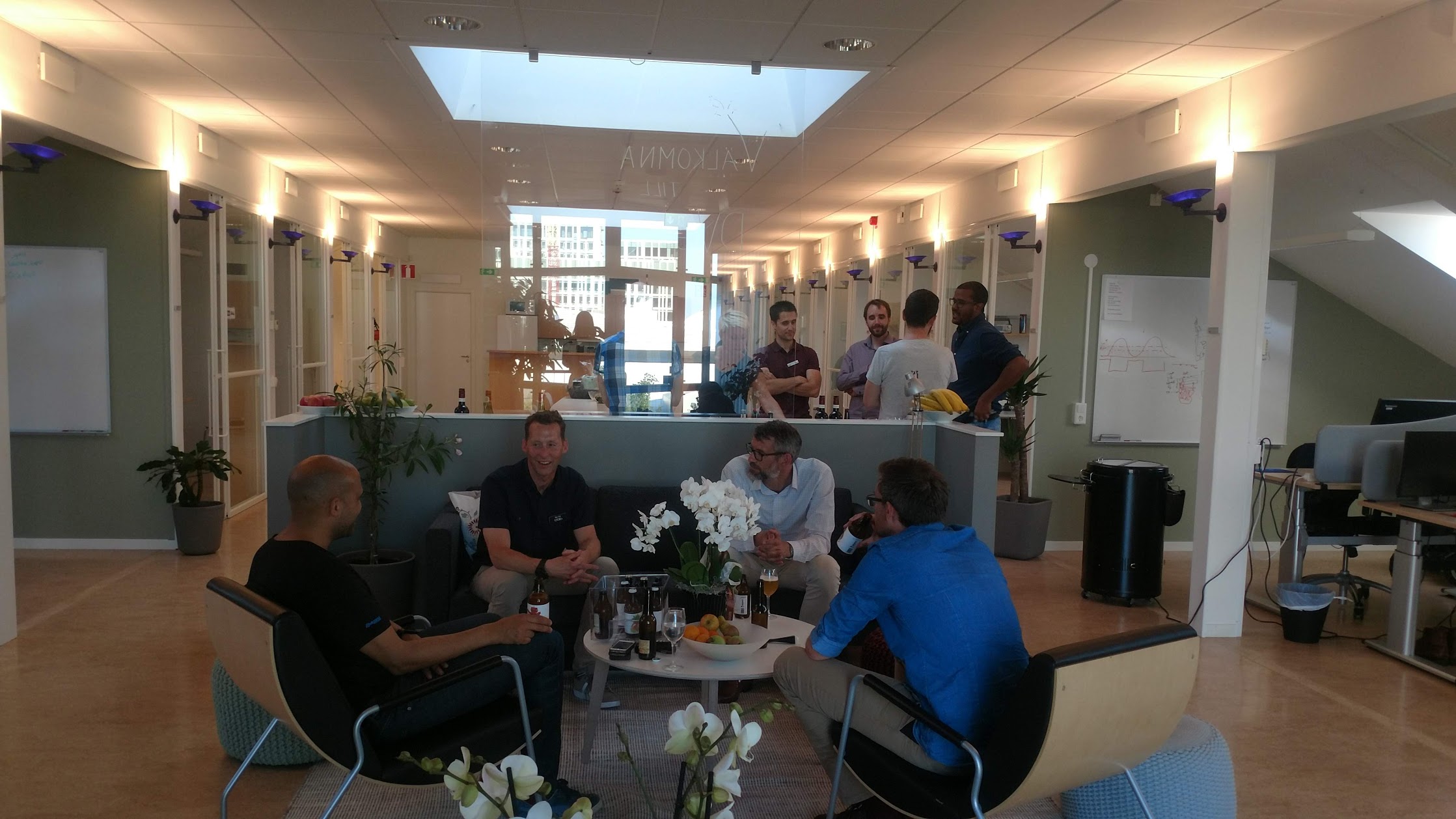 About a week ago we welcomed our customers, partners, suppliers and bussiness friends to a party in our new office. They got to see some things from our ongoing projects, mingled around and seemed to have a good time.
Entering the party a bit later was Martin Peeker, one of DVel's co-founders. "I heared the buzz as I walked into the office, then I saw all the people and it was a great feeling", he says. "For us this is a large milestone in our company's history. We are now a part of Ideon Science Park and we have much more space to develop our test solutions and continue growing."
We would like to thank everybody that came to our party, despite the really nice weather outside. We are happy that we got to celebrate this with you and thank you very much for the presents we got!