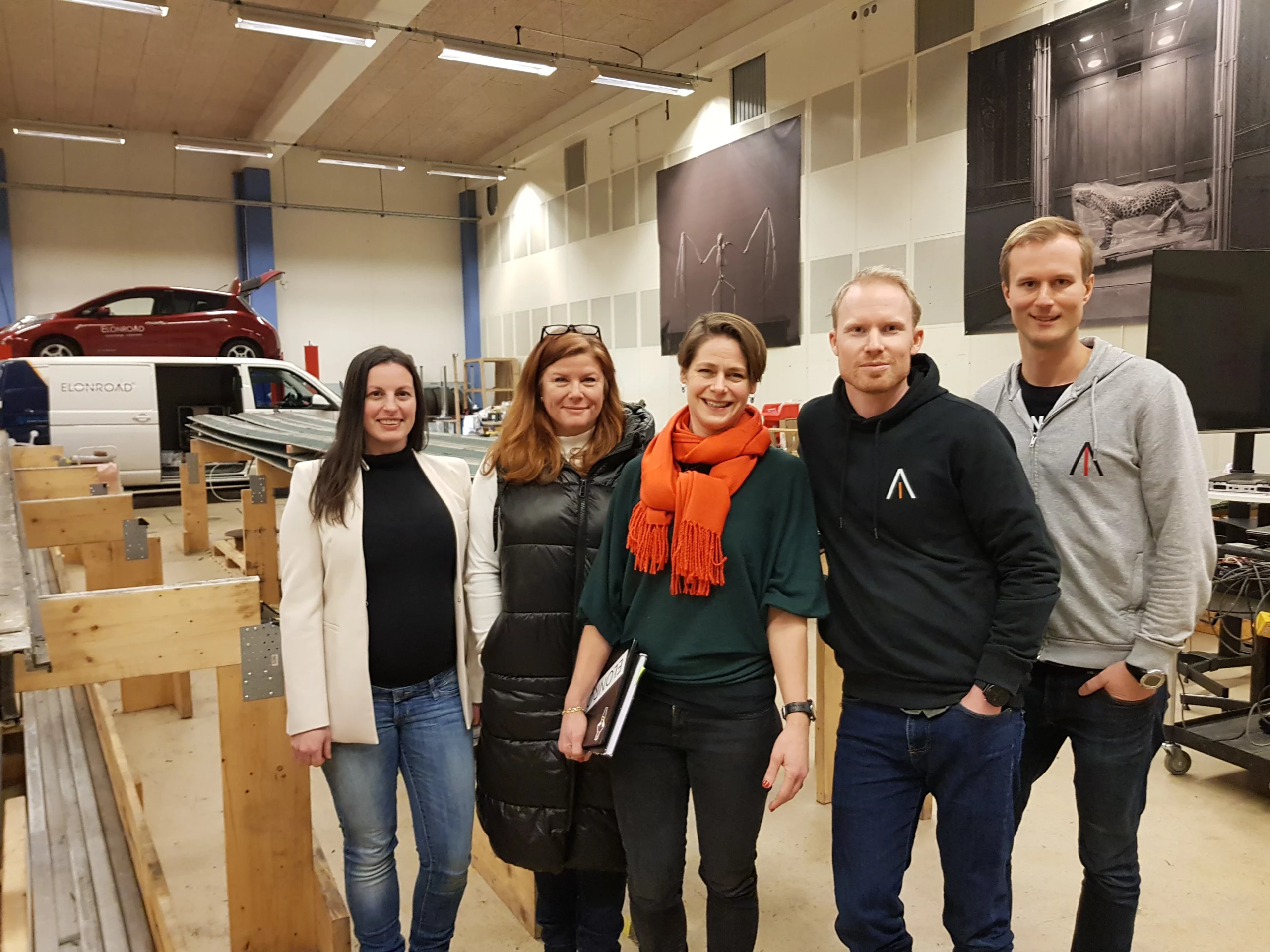 Rebecka Elander (Consultant at DVel) and the team from Elonroad.
Elonroad is a startup company developing a revolutionary electric road system. Their holistic charging solution covers all electric vehicles and can be used both while driving and when parked. Their solution gives great data insight, is highly connected and fully automated. They provide the next steps in electrifying the transportation sector in a sustainable way!
"The team from DVel has helped us identify market requirements and then supported us in breaking these down into more detailed product requirements. This is an important step to get our product onto the market in an efficient and structured way. As a result, we can ensure our product quality to our customers. Rebecka (Consultant at DVel) has taken on the task with dedication and has helped us as a team to jointly drive our work forward."
Securing the product quality
Elonroad is currently in a product development phase while still performing evaluation of their previous solution. While their development team has been preparing their technology for different applications, they have also had a substantial focus on innovation. As the customer base grows and refined solutions are to be put on the market, a more structured way of securing product quality is needed.
A base for improving the development process
In the dialog between DVel and Elonroad it was decided that the first step was to define and organize all requirements in a straightforward way. Both the market and product requirements were to be mapped to get a complete picture. Having the requirements will make the development process more efficient and set the base for future verification and validation processes.
Common view within the organization
Rebecka Elander, a requirement engineer from DVel, has worked closely with both Elonroad's market team and development team to write the specifications. A common view of the most important aspects of the product has been achieved within their organization. 
Want to know more about how we can help you?
A complex hardware product
Elonroad's product includes innovative electrical features as well as mechanical parts and software. Therefore, Elonroad needed a partner like DVel that understands all parts of their development process and can help prioritize tasks from a quality assurance perspective.
Securing successful innovation
By adding the quality assurance aspect to their process in the stage they are in now, Elonroad secures their customers' satisfaction and reduces their risks. These factors increase the potential for a successful innovation project substantially.