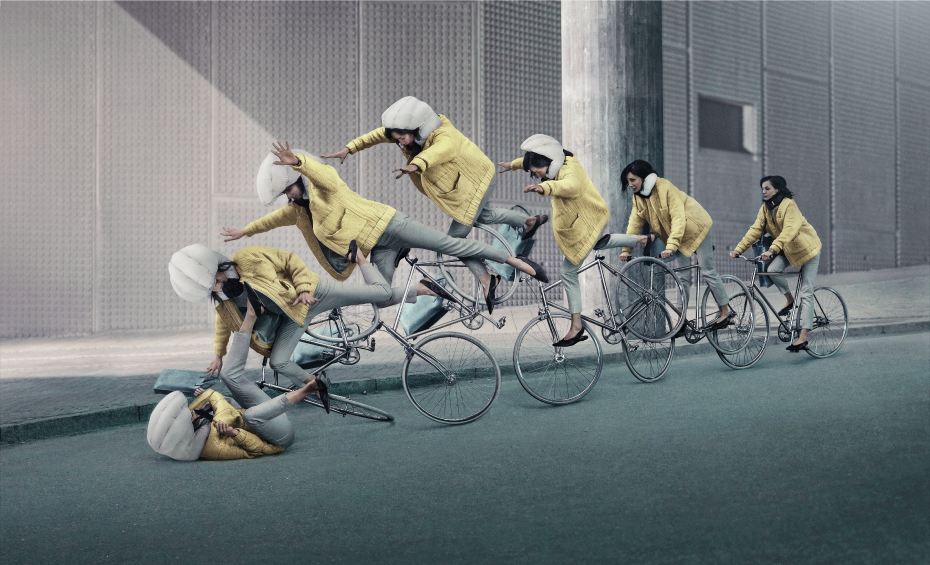 Hövding is the world's first manufacturer of airbag bicycle helmets. Founded in 2005, the company has since then grown to approximately 40 employees and has sold more than 170 000 helmets.
Customer need
As a safety product, it is of extremely high importance that each and every helmet is 100% functional, verified by testing before reaching the customer. A vital component of the Hövding helmet is the electronics board (PCBA).
Close cooperation
During 2018, DVel was chosen as contractor to develop a PCBA functional test system for the next generation of Hövding Helmets. Due to the tight development schedule, the test system was developed in parallel with the PCBA for the next generation Hövding. This enforced a tight collaboration between the electronics and software engineers at Hövding and the test engineers at DVel. This also gave the advantage of feedback on the design in an early stage by the test team, and some improvements of the electronics could be made.
Compact footprint
The resulting test system has an extremely compact footprint, with no external instruments and cabling, except for a monitor. As all the instruments are integrated in the fixture, the system is plug and play ready and can easily be transported without any post-transport assembly.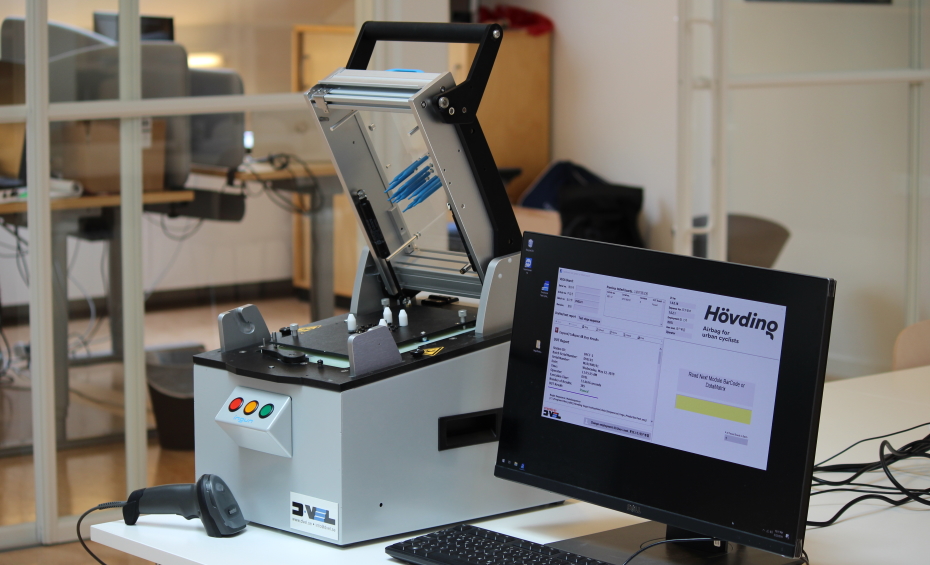 Want to know more about how we can help you?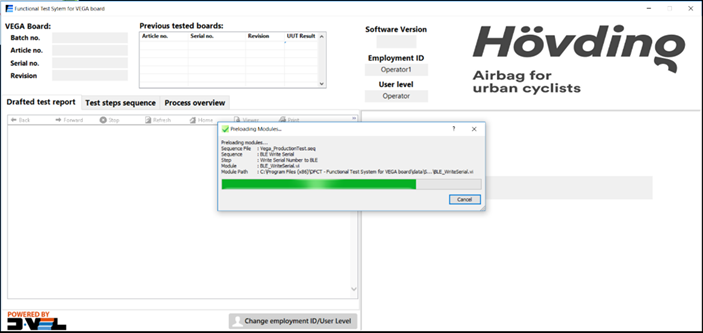 Flexibility for the future
Further, the test system developed by DVel is completely owned by Hövding, which gives complete control of test parameters and process monitoring. In contrast to the situation where the PCBA manufacturer owns and designs the test equipment, this adds the benefit of flexibility by enabling the possibility to move or expand the production to other factories without the cost of developing a new test system.
System Highlights
Compact footprint with no external instrument racks, cables etc.
Cloud based report handling with extensive data analysis capability through skyWATS.
FPGA based test modules.
40 analog multiplexed channels with 16 bit resolution and 200 kS/s aggregate.
Two integrated 2-quadrant power supplies for battery simulation.
Rapid parallel flashing of BLE and MCU.
Precise microamperemeter measurements.
Short circuit detection and protection.
"It has been a pleasure working with DVel's team in the development of our new test system. Their technical skills, flexibility and high quality of work matched our needs very well. The close collaboration between our teams has empowered successful delivered of test systems on time. Well done!"